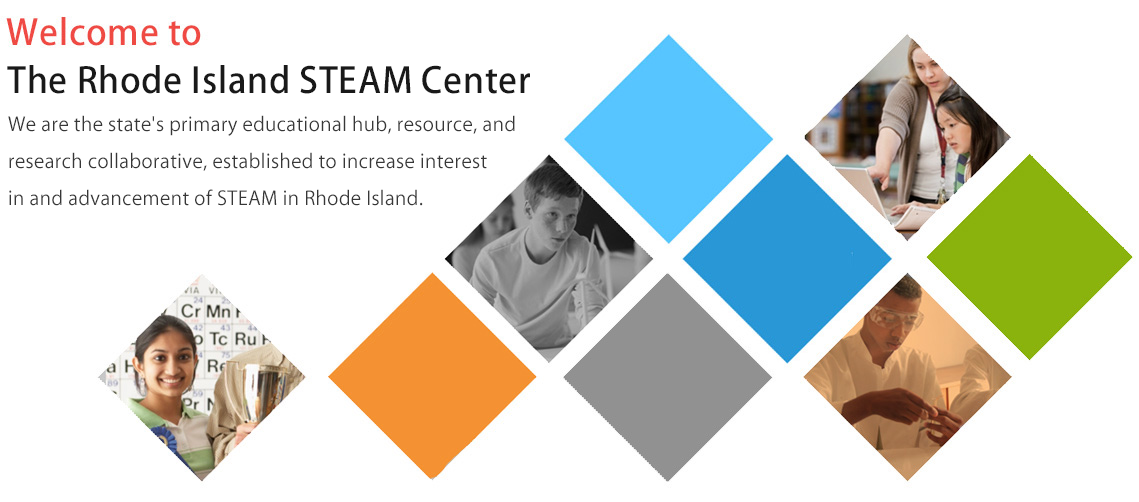 STEAM education adds arts + design (A) to the traditional science, technology, engineering, and mathematics (STEM) disciplines.
Why add the A?
> Identifying design thinking and creativity acknowledge the important role of art + design in innovative solutions to problems and the development of new ideas.
> Including arts + design within STEM provides additional ways of perceiving, interacting, and understanding the world.
> Combining the freethinking and flexible processes of creativity with the structural frameworks of critical thinking adds valuable skills for exploration and discovery.
Learn more about becoming a sponsor of the Rhode Island STEAM Center by visiting our Become a Sponsor page.