RIC GenCyber Camp 2023
RIC GenCyber 2023 – A Rhode Island Online Beginners Cybersecurity Camp Sponsored by NSA and NSF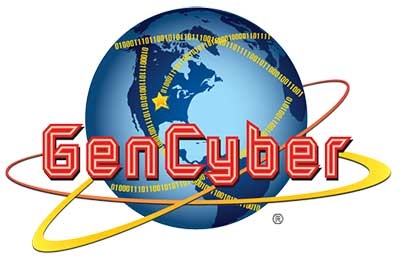 Dates: June 19 – July 7, 2023 (pre-camp "warm up" activities to get ready for camp). These activities are to be completed at your own pace, when you have time.
July 10 – 14, 2023 (Working together online between 8:30-3:30 with fun activities and lots of built-in games and breaks)
Place: Rhode Island College (but online!)
What: Spend a week learning to Hack (ethically of course)
Great News! GenCyber cybersecurity camp is back on for Summer 2023. If you are interested in studying computer science and cybersecurity, the Rhode Island College GenCyber Cybersecurity Camp is for you. No experience necessary!
Who should apply: If you are a rising high school Sophomore, Junior or Senior interested in learning about cybersecurity, we want to hear from you!