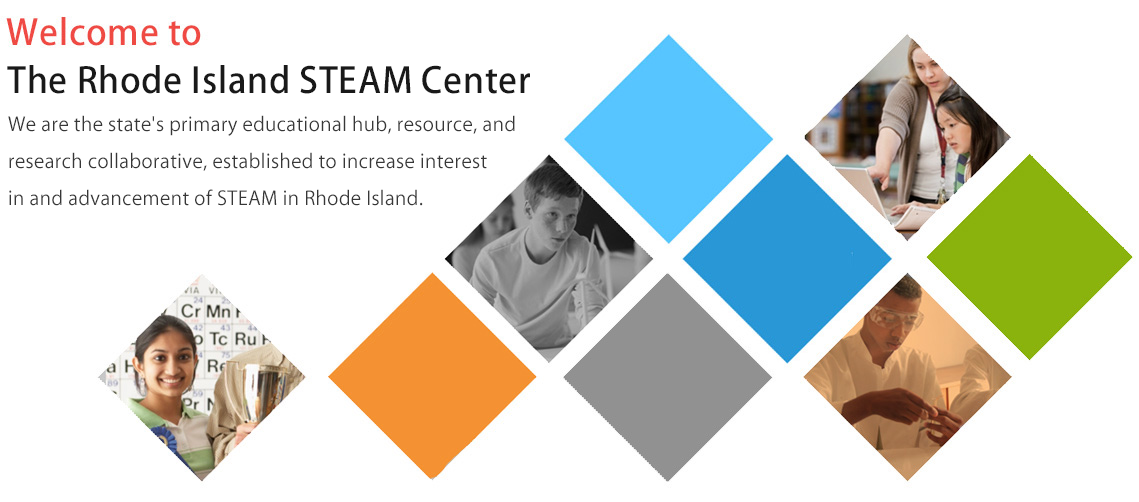 Upcoming Events
The Department of Mathematics and Computer Science at Rhode Island College will host a Julia Robinson Mathematics Festival on Saturday, March 29, 2019 at Rhode Island College - Faculty Dining Center. Students in 6th and 7th grade from the State of Rhode Island are welcome to enjoy a math day filled with activities and puzzles without worrying about the clock. Students choose among several tables offering problem sets, games, or puzzles with mathematical themes. They work as long as they wish, while a facilitator provides support and encouragement. Motivation comes from the social interaction, rather than from any prize, grade, medal, or ranking. Festivals are run locally and supported by a national network. They can address any level of student, from those struggling with mathematics to those soaring in achievement.
RI-C-AIM's (Rhode Island Consortium for Coastal Ecology Assessment Innovation & Modeling) annual symposium on April 10, 2019 at the University of Rhode Island, Kingston Campus, Memorial Union gives the research community the opportunity to learn about current projects, connect with colleagues, and share research insights from the past year. Funded by a $19 million National Science Foundation grant and a $3.8 million state match, RI C‑AIM is a collaboration of engineers, scientists, designers and communicators from eight higher education institutions developing new approaches to assess, predict and respond to the effects of climate change on coastal ecosystems. Working together with government, industry and communities, RI C-AIM is positioning Rhode Island as a 'center of excellence' for research on Narragansett Bay and beyond. Deadline for abstract submission is Wednesday, March 20, 2019.
Do you love birds and the great outdoors? Have you ever wished you could participate in scientific research, but aren't sure how to get involved? Well, now's your chance to participate in a citizen science study on a unique forest bird—the American Woodcock! Come meet and chat with URI scientists at our orientations on Wednesday, April 10th or Thursday, April 11th from 5:30 pm to 7:30 pm in Weaver Auditorium at the Coastal Institute, Kingston campus. For more info, check out our webpage at www.bit.ly/Timberdoodle or follow us on Facebook @ProjectTimberdoodle or Twitter @TimberdoodleURI. Contact Erin Harrington at e_harrington@my.uri.edu for more information.
Sign up for our mailing list
Sponsorship Opportunities