The Rhode Island STEAM Now Coalition recommends that a state-level STEAM Council be organized with the Coalition serving as a complementary organization.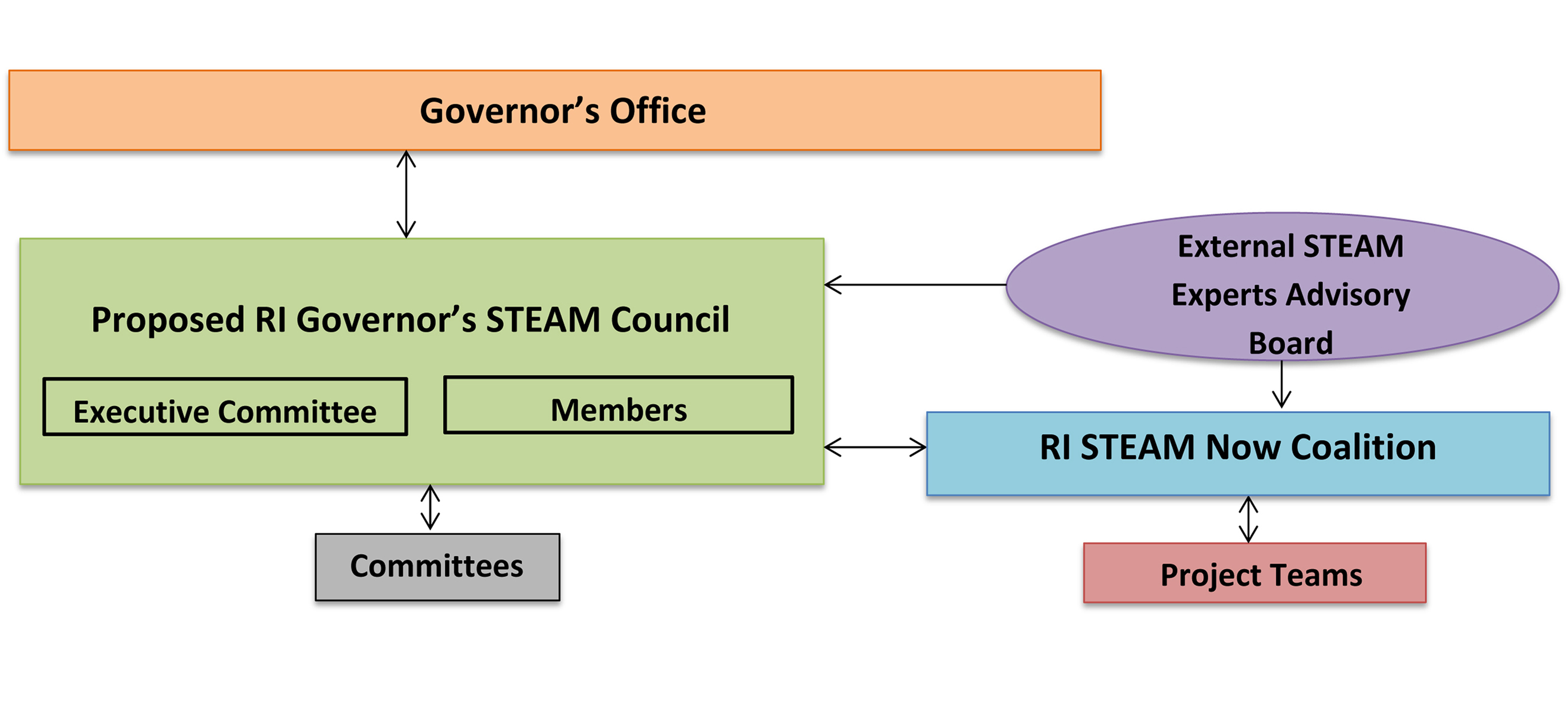 The Coalition recommends that the proposed non-partisan Rhode Island Governor's STEAM Council be comprised of representatives from education, industry, and government with the authority to coordinate statewide STEAM leadership and make recommendations to shape the STEAM agenda in Rhode Island.  The responsibilities of the Council should include:
Developing a statewide STEAM Plan with short- and long-term goals and planned action;
Serving as a unifying and consistent organization that has a strategic view and understanding of STEAM issues;
Ensuring coordination of policy with statewide agencies;
Increasing cross-sector partnerships and
Raising public awareness of STEAM and focusing on equitable statewide access to STEAM programs, services, and resources.